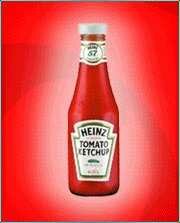 Argh I'm just awful at keeping up with this. These are things I remember from 2018 so far. Maybe I'll be better in the summer about making a note here and there.
Music
Ctrl, SZA
Until the Hunter, Hope Sandoval
Alone, Mall Grab
Elder Island, Elder Island
Con todo el mundo, Khruangbin
Freedom, Amen Dunes
Mind Out Wandering, Astronauts, etc.
Pop 2, Charli XCX
Tell Me How You Really Feel, Courtney Barnett
Halcyon Digest, Deerhunter
Scary Hours, Drake
Places and Spaces, Donald Byrd
Gabor Szabo
Lord Echo
Czarface Meets Metalface, MF Doom
War & Leisure, Miguel
SR3MM, Rae Sremmurd
These Falling Arms, The Sea & Cake
Treehouse, Sofi Tukker
Exotic Worlds and Masterful Treasures, Stimulator Jones
Sugar at the Gate, TOPS
In a Poem Unlimited, U.S. Girls
Big Fish Theory, Vince Staples
William Onyeabor
Provider, Frank Ocean
Required reading
Bluets, Maggie Nelson
Pale Fire, V. Nabokov – Students always love this
Olio, Tyehimba Jess – Most impressive new poetry book in years
Flaubert's Parrot, Julian Barnes
Invisible Cities, Italo Calvino – Students always love this
If Not, Winter: Fragments of Sappho, Anne Carson (and Sappho sort of)
Meadowlands, Louise Gluck
The Picture of Dorian Gray, Oscar Wilde
Wide Sargasso Sea, Jean Rhys – So magically good; her handling of time and tone is amazing
On Being Blue, William Gass – Did not remember the fundamental sexism in this; was embarrassed to have assigned it to students
Non-required reading
L'Amour Fou, Rosalind Kraus – Finally thought to buy myself a copy of this much beloved work on surrealist photography
The Line of Beauty, Alan Hollinghurst – Very smart but I don't love it like Wendy does
Meditations, Marcus Aurelius – A little bit every workday instead of alazopram
Speak, Memory, V. Nabokov – Sometimes the pleasure VN takes in his own virtuosity makes me roll my eyes but this is just incredible in every way as a memoir, a history of 20c, and a string of blue ribbon sentences
Movies
Man of the West, Anthony Mann. I love how Mann does violence. There are no clean punches or shots, it's all awkwardness and it goes on too long or not long enough to effect any catharsis. Grueling. Lee J. Cobb, Julie London, Gary Cooper. Movie Night! With Scott and Shrode.
Darkest Hour, Joe Wright. Movie Night! With Scott and Shrode. Watched and forgotten.
Call Me By Your Name, Luca Guadagnino. I guess if it's sufficiently continental it's OK that it's predatory pedophilia?
Winchester '73, Anthony Mann – The western where the rifle is the star
Stagecoach, John Ford – Everything's going to be all right as everyone knows his/her place
The Gleaners and I, Agnes Varda – Still the greatest
Faces/Places, Agnes Varda – Also good but here as opposed to the Gleaners it feels a little bit like the openness to chance is slightly pre-determined? I like the part when they go to Godard's house and he's such an asshole
North by Northwest, Hitchcock – Movie night! With Scott and Shrode. For some reason we drank a lot of ouzo.
The Florida Project, Sean Baker. – Baker wants to get into some serious shit here regarding American poverty and hopelessness, but he also wants to make a kandy-kolored adorable movie about hope and the irrepressibility of the imaginative lives of children, and he can't really have it both ways. If it ended in tears and agony instead of E. T. transcendence I would respect it more. Still this is worth seeing and I'm glad it got made.
Seeing Allred, Sophie Sartain, Roberta Grossman. This is a Neflix documentary about Gloria Allred and she is a badass.
Wind River, Taylor Sheridan. I'm sorry, this is bullshit. The movie is well made and earnest in its desire to condemn racism, government ineptitude, and corporate malfeasance but why why why must the lady FBI agent be incompetent, the Native Americans noble but hapless, and the only person capable of setting wrongs right a white guy? I fear I know the answer to that: If the Jeremy Renner character were played by a Native American actor, the movie would never have been made, because no one's going to stomach watching a Native American hero coolly pick off the white bad guys. Ugh.
TV
Big Little Lies (HBO)
Silicon Valley (HBO)
Babylon Berlin (Netflix)
The Crown (Netflix)
Narcos (Netflix)
The Same Sky (Netflix)
Nobel (Netflix)
The Tunnel (Amazon)
Atlanta (FX)
Bosch (Amazon)
The Expanse (Amazon)
Prime Suspect: Tennison (Amazon)
I watch a shocking amount of television these days but I don't know how much I'm really watching it since I'm usually doing email at the same time. Any of these will provide a reasonable amount of ambient narrative if you're in need of that kind of thing, but Atlanta's the only show there that's actually worth thinking about.