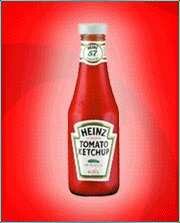 I've got a phone, a tablet, a laptop, a desktop, and a TV in my house, and any one of them is capable of delivering torrents of video from a variety of sources. A fly on my wall would note my oddly contradictory responses to this cornucopia. On the one hand, I'm an indiscriminate Hoover, in that I'll start watching just about anything. On the other hand, I seem to have become increasingly discerning, or distractible, in that I am rarely sufficiently engaged to finish anything. I watched one third of The Young Pope, only to be distracted by the appearance of the new season of Orange is the New Black, which I got halfway through before being suddenly struck by an inexplicable need to see all of Bertolucci again, a project I abandoned almost immediately after reading somewhere that I should instead be watching Paolo Sorrentino's movies, which reminded me that I never finished The Young Pope, but when I tried to go back to it I somehow instead spent a whole week watching the first twenty minutes each of a hundred subtitled European cop shows on Netflix.
I'm grateful that there are a lot of interesting things to watch, but this lurching from one thing to the next is unpleasantly disorienting. I don't like it when I'm at the gym in the morning and I literally can't remember what I watched the night before. (It's possible that my sense of being overwhelmed and confused by this tsunami of content is exacerbated by early onset CRS.) I don't like the sense of having so many things unfinished. It's begun to affect my reading habits as well. I only ever used to have one book by my chair; now there are six.
So some New Year's resolutions for 2018.
I'll finish what I start, unless it's awful, in which case I'll abandon it quickly and decisively, never to return
I'll watch more movies and fewer TV programs, which have a way of just burbling on forever
I won't watch anything so wholly without merit that it doesn't warrant at least a brief comment on this blog
Before beginning this new program, I should quickly note some cultural products consumed this fall which I haven't written about here and likely won't. This is by no means a complete list; this is just what I can remember off the top of my head this morning.
Movies
Dunkirk, Christopher Nolan (2017). Just watched this with Shrode when he came through town on his way to New Orleans. Impressive, exhausting.
Force Majeure, Ruben Östlund (2014). If this doesn't convince you that rich people are insufferable I don't know what will.
Landline, Gillian Robespierre (2017). Charming but not as good as Obvious Child.
The B Side: Elsa Dorfman's Portrait Photography, Errol Morris (2017). O sublime. I had a very profound but kind of hard to explain reaction to this movie.
The Accountant, Gavin O'Connor (2016). I saw this on a plane I think. I remember it because the guy's an accountant, but also, like, has guns.
Gold, Stephen Gaghan (2016). I am still a Matthew McConaughey fan, despite everything.
The Right Stuff, Philip Kaufman (1983). I like Sam Shepard's mysticism.
The Meyerowitz Stories (New and Selected), Noah Baumbach (2017). Good lessons about how not to be an artist.
Okja, Bong Joon Ho (2017). Wonderful. I wish I had the gumption to be a vegan.
Books
Sailing the Wine Dark Sea, Thomas Cahill (2003). It was fun and useful to read this while teaching my classics class on Homer, Virgil, and Ovid this fall.
On Being Blue: A Philosophical Inquiry, William Gass (1976). Preparing to teach this alongside Maggie Nelson's Bluets in my spring class on reiteration. It's knottier than I remembered.
TV
A Very Secret Service, Jean-François Halin (2015-). This is on Netflix and it is really disorienting, in a good way. It's like Get Smart meets The Battle of Algiers.
Patriot, Steven Conrad (2015-). This is on Amazon and I don't know what to say about it except that I love it when Kurtwood Smith talks about piping.
Mindhunter, Joe Penhall (2017-). As I scroll through my viewing history on Netflix and Amazon, I see that I have in the past year or so started watching approximately one thousand drama series of various stripes, but seen through to the end maybe half a dozen, of which this was one. Not perfect, but strong characters, good writing, engaging mise en scene make it worth it IMHO.
Ozark, Bill Dubuque and Mark Williams (2017-). Another series I went the distance with; I'd go most anywhere with Laura Linney.
Curb Your Enthusiasm, Larry David. I had never really gotten into this; I watched it all this fall.
The Deuce, George Pelecanos and David Simon (2017-). Meticulously researched and I love the idea of it but it's really pretty flat in practice (just like Treme was).
Vinyl, Rich Cohen, Mick Jagger, Martin Scorsese (2016). Just atrocious.
The Young Pope, Paolo Sorrentino (2016-). As with Sorrentino's movies, I feel like I'm too American to really appreciate it, but I love it.
Vice News Tonight. I have become a devotee of this show; it's the only TV news I can bear to watch.
Justified, Graham Yost (2010-2015). I was really surprised by how much of this I watched. I watched a lot of it. It certainly trucks with a lot of stereotypes about Applalachia, but in a weird way even just to see that part of the world represented on TV felt weirdly like something positive. That, plus so many nice performances kept me on this for a while, though not all the way.
Ballers, Stephen Levinson (2015-). This is just horrible, horrible. I watched it all. Probably the most shameful thing I did in 2017. I don't even know why I did it.